THE P.E.A.C.E. PLAN
Plant Churches
Evangelize the World
Aid the Poor and the Sick
Care for the Orphan and the Oppressed
Equip Leaders
CHURCH PLANTS & MINISTRY PARTNERSHIPS
Mercy & Justice Ministries
---
---
---
---
---
GLOBAL MISSIONS
Imago Dei Church has a heart for the nations and desires to see all peoples changed by the Gospel of Jesus Christ. To that end, we want to raise up, assess, equip, and send international missionaries to engage unreached peoples with the Gospel.
Below is a basic outline of our sending process. For more information about the IDC Missionary Sending Process, please see here or email going@idcraleigh.com.

EQUIPPING
Aspire
Aspire is IDC's pastoral ministry internship program for men that desire to be pastors and church planters. It is a 1-year (Jan–Dec) pastoral ministry internship with the IDC pastors. It includes 2 courses per semester, meeting on Mondays from 6-9pm. Course credit is available through SEBTS for those courses (but SEBTS credit is not required to be in the internship). Priority will be given to those who are relatively close to planting or taking pastoral roles (click to view the Aspire overview).
IDC members must submit an application to be considered for Aspire. Click here for the application. For more info, contact shane@idcraleigh.com.
Going
Imago Dei Church desires to send out faithful missionaries all over the world to live out the Great Commission and IDC's PEACE PLAN. Going provides training and equipping for those desiring to serve (3 months or longer) in overseas missions and be sent by IDC. IDC elders ask that those who desire IDC to be their sending church go through this training within 18 months of being sent. This 1-year training (click to view the Going overview) will focus on international missions training, ministry and evangelism among internationals in RDU, and developing an IDC Advocacy team to support the missionary while they are overseas. For more info, contact Going@idcraleigh.com.
SERVING
If you are an IDC covenant member and interested in serving, we always have great need for hospitality and other volunteers.  Our hospitality team serves in the important role of welcoming first time visitors and connecting them with IDC members and growth groups, as well as other tasks.  If you would like more info about serving in these essential ways at IDC as a covenant member, please email brett@idcraleigh.com.

For the safety of our children and volunteers, IDC Kids is currently not gathering in person. We will continue to provide online content for families to use at home. Visit idckids.com for more information!
---

What is IDC Students?
IDC Students is a ministry of Imago Dei Church which aims to encourage students to know and rejoice in the Gospel, experience biblical Community, and live compassionately on Mission.
---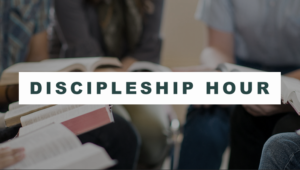 Discipleship Hour
Middle and High School students meet every Sunday afternoon (except on Members' Meeting weeks) from 3:30-4:45pm at the IDC building for the Discipleship Hour. At the Discipleship Hour, we study God's Word and strive to know, love, and live for Christ together. The heart of this time is our student Growth Groups where students grow together and are discipled in the Gospel, Community, and Mission.
---

IDC College aims to equip college students for their current and future contexts to be gospel-centered in every facet of their lives, faithfully engaged in biblical community with the church, and mission-oriented as they intentionally impact the lives around them. For more information on getting involved, email college@idcraleigh.com.
Getting Involved
IDC College meets on Sunday nights at the IDC building at 7pm. These gatherings consist of singing, teaching, and family groups and are geared towards building community among college students from schools around the Triangle, towards college-specific discipleship, and towards college-aged outreach.
For Spring 2021, IDC College is studying the Old Testament. Check out our schedule below:
2/14 – In the Beginning: Genesis 1
2/21 – Abraham and Isaac: Genesis 22
2/28 – Moses & the Burning Bush: Exodus 3
3/7 – IDC Members' Meeting
3/14 – What is the Law?: Exodus 19, 20
3/21- Sampson & Delilah: Judges 16
3/28- God's promise with David: 2 Samuel 7
4/4- IDC Members' Meeting
4/11- Israel's Kings & the Divided Kingdom
4/18- Return to Jerusalem: Nehemiah 2:1-8
4/25- Anticipating the coming of Jesus: Minor Prophets
5/2- IDC Members' Meeting
5/9- Semester End Gathering
To find out more or to get involved with IDC College, email college@idcraleigh.com or follow us on Instagram at @imagodeicollege.
---
COUNSELING
Imago Dei is committed to the shepherding care of all its members, including the provision of Christ-centered, biblical counseling when necessary. Counseling is provided by trained members of Imago Dei and is carried out under the oversight of the elders. The flow chart below describes how the counseling process is initiated and carried out. For more info, contact counseling@idcraleigh.com.
---

Ministries